Home
Up
B/M/D Records
Ship Manifests
Identification Records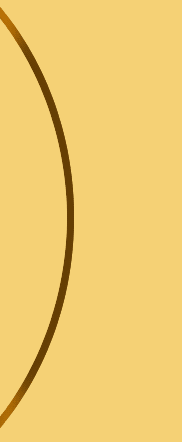 Identification Records

Here are Identification Documents/Papers I've been able to acquire and post to the web:
You may need to disable popups. Click on a link below to jump to the manifest of that person(s) and then Click on the pictures at right for a closeup of the ACTUAL manifest.
Abraham Szymczak's (Solomon) Russian ID Book:
Here is the Russina ID Book for Abraham Szymczak. At first glance, one might think that it is a Russian Passport, however, after conferring with a Russian friend of mine, who is experienced in Russian history, he has confirmed that it is just an ID book, similar to what one might get in the United States if they need an ID card instead of a driver's license. I'd like to extend my appreciation to my friend, Ilya Scheckter, for translating my grandfather's ID book. I will post links to the pages of the book here so that you can see the actual pages of the book. Below the links, I will post the translation of the pages of the book. Where pages had no text, I did not bother to scan the blank pages (pages 10-11 and pages 22-23). Where the text is preprinted instructions, I will post the images of the pages, but will not be posting a translation since there is no valuable, historical data in them. I will post the translations soon. Note: Items in Italics and in brackets ('[ ]') are my added notes. These notes are NOT in the ID Book but are being stated to assist the reader in understanding what is there. If an item is in parenthesis ('( )'), it means that the item is being described in the ID Book. Bold and Underline means that the item is pre-printed in the ID book. Regular text is what was written.
Inside Front Cover and Cover Page (Page 1). Click Image:

Passport Book
Valid Until October 1, 1910
Issued by the Cit Hall of Drobin of the Plock District of the Plock Gubernia, April 18th Day, 1906.
(On the left side): No. 81
(On the right side): Price of this is 15 Kopeks
[a Kopek is 1/100 of a Ruble (like a penny)]
Pages 2-3. Click Image:

[Page 2]
Owner of the Book
1. Name, Patronymic, Last Name:
Abram Chuna no Patronymic Szymczak
2. Title:
Lower middle class
[of means but not nobility]
3. Time of Birth:
In the year 1889
or Age:
[Blank]
[Page 3]
4. Confession:
Jewish
5. Place of Permanent Residence:
Town of Drobin in Plock County, Plock Gubernia
6. Is this Person Married?
Single
[The word Single was written in 1906. Subsequently, after Abraham got married, when he brought his ID Book in for an update, the word "Single" was crossed out and below it was written the following]
For the first [wife] January 2, 1908 Tyla Riwke Kirsztejn in Raciaz. Recorded on January 3. Recorded by Clerk of Vital Records. [Signature of Clerk]
Pages 4-5. Click Image:

[Page 4]
7. His Relation to Fulfilling His Military Duty
Going to be drafted in 1910
[Meaning when he is 21 years old]
8. Documents Based on Which This Passport is Issued
Record Book,
[Page 5]
Permanent Population Book, Number 104 page 78
Pages 6-7. Click Image:
[Page 6]
9. Signature of the Owner of the Book
Illiterate
If the Owner is Illiterate, His Features
Height: Medium
Hair Color: Light Brown
Special Features: None
10. Anybody Else Written in to this Passport
[Blank. This area is for any additional family members who aren't old enough to carry their own ID Books. Since Abraham had no children yet, this section was left blank]
Pages 8-9. Click Image:

[Page 8]
[Signature of the official (Olshevski)]
[Seal of the City of Drobin]
[Page 9]
11. Changes that Happened to Occupation, Social, or Family Status of the Passport Owner as well as Persons Inscribed in it.
[Blank]
Pages 12-19. Click Image(s):
The above pages, pages 12-19, are instructions on how to fill out the ID book. I will not provide translation of these pages at this time because, while it would be interesting to see what the information is, I did not want to focus on historically insignificant information to the data I'm collecting. Maybe one day, when I have to time to spare, I'll have it translated.
Pages 20-21. Click Image:

[Page 20]
Local Registration
Reported April 28, 1906 to the Precinct of Plock of the Plock Police Master
Reported to Magistrate in Mlawa April 16, 1907
[On this page, there are two recordings of Abraham coming to a registration office to update his book. As it was told to me, normally, a person would have his address written in on this page with information as to where the police can locate the person should he not show for military duty when required. Instead, Abraham's ID Book is written in a way that shows that instead of his address and information being listed, he has an agreement to show himself at a local registration office as necessary. According to the inscriptions in the ID Book, Abraham went to register himself and the ID Book on April 28, 1906 when he was 17 years old. He then re-registered himself (showing that he was remaining in the area) on April 16, 1907 when he was 18 years old. He would be drafted in 3 years (1910, at 21 years of age).
Here's what I do and don't know:

I know he was in the Russian Army.
I don't know when he entered the Army. I might assume age 21 (1910).
I know he emigrated to the U.S. in 1921 (at age 31).
I don't know when he left the Army. As I understand it, he went AWOL from the Russian Army and hid out for a while until making his way to the U.S. I need to find out how many years he served, when he was drafted, and when he left.
Page 24 and Inside Back Cover. Click Image:

[Return to top of page]

Side Note: